Dermapen
Dermapen is an advanced micro-needling device. This revolutionary technique aims to tighten, lift and rejuvenate skin.
With the newest advanced oscillating vertical needle technology the Dermapen 4 is unparalleled with increased speed, increased precision and increased results.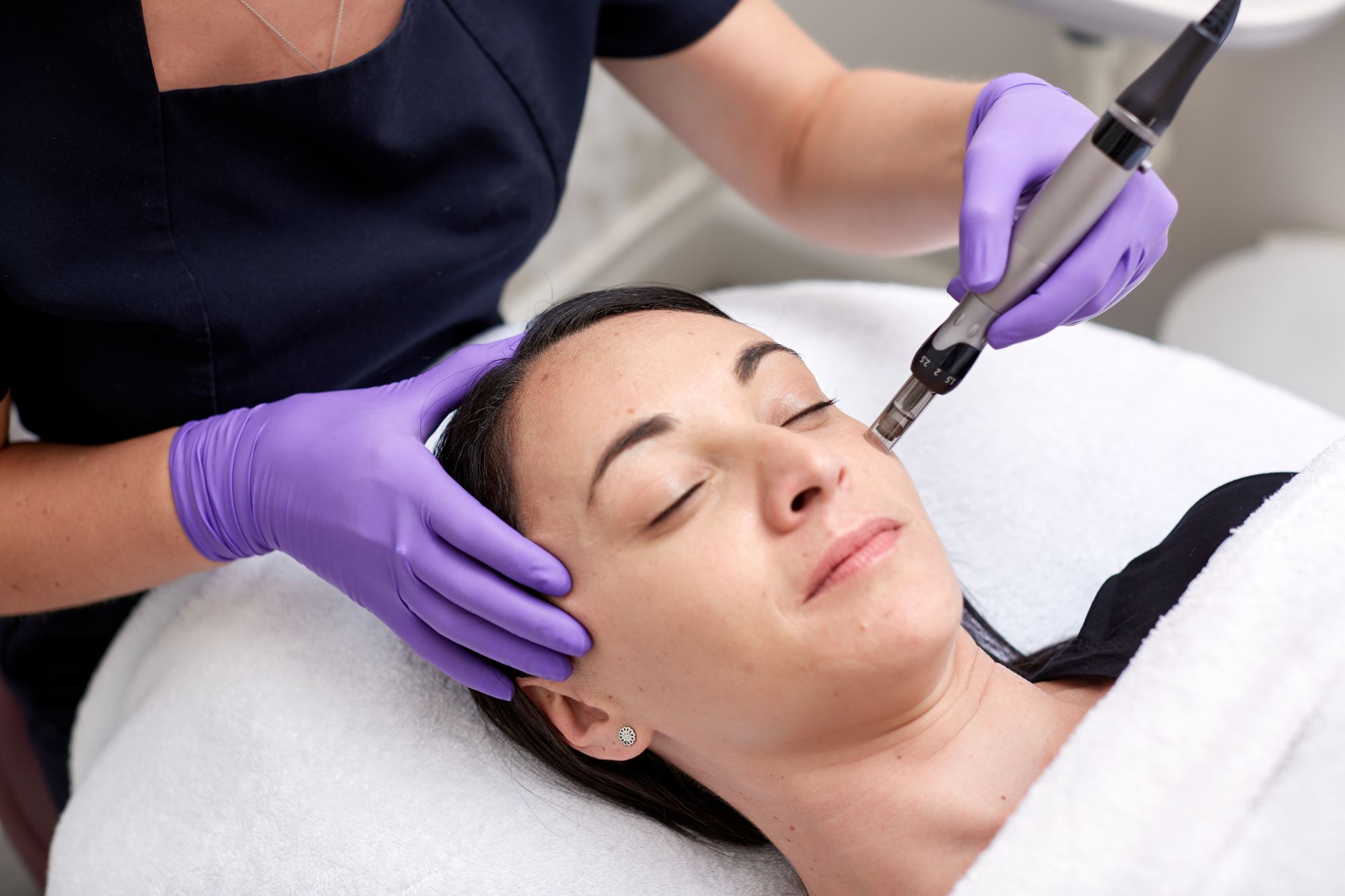 Dermapen takes collagen induction therapy to the next level, giving amazing results with less damage, less pain and recovery time.
Skin needling allows for controlled induction of the skin's self-repair mechanism. By creating micro "injuries" in the skin, new collagen synthesis is triggered.
We are excited to be able to bring the newest technology to the clinic.
The Dermapen 4. Due to the 16 needle cartridge, the Dermapen glides over the skin for patient comfort, while also creating more rejuvenating channels and increased results.
The result is smoother, firmer and younger looking skin.
Micro-needling can be safely repeated every 4-6 weeks until you achieve the desired result.
For collagen induction we recommend starting with 3 treatments.
For scar reduction an average of 4 to 6 treatments are recommended.
The number of treatments required will depend on how each individual responds. Most people will begin to see results after the very first appointment.
What does Dermapen needling treatment help with?
Stimulating collagen formation
Tightening skin and restoring elasticity
Softening fine lines
Reducing the appearance of scarring
Minimize pore size
Reducing pigmentation and sun damage
Improving your skin's ability to absorb creams, gels and other topical preparations
Are there add-ons to the Dermapen treatment?
We are able to infuse an active serum specifically formulated to penetrate the deeper layers of the skin.
Brite Light Serum for ACNE/ACNE SCARRING/PIGMENTATION
Retin Active for AGEING/SCARRING
PRP (Platelet Rich Plasma) Therapy
What will I experience after my treatment – is there any downtime?
It is typical for clients to experience redness, tightness of the skin, severity of which will depend upon the aggressiveness of the performed treatment, for roughly 12-24 hours post procedure.
Red or pink hue like moderate sunburn may persist. There may be some noticeable swelling on the day. Skin may still retain a pink hue or return to normal colouring by the 2nd – 3rd day and swelling would have subsided. Some people have mild peeling of sloughed dead skin 3-4 days after the treatment. To help reduce these symptoms, it's recommended patients avoid working out, wearing makeup and the sun for at least 24 hours following treatment.
How many treatments will I need to see results?
As each client has different skin types & concerns to address, your dermal therapist will conduct a skin consultation pre-treatment, and post treatment will able to determine how many sessions an individual will need to see results. However, improvement is noticeable after just one treatment.
What will I experience during my treatment – will it hurt?
Dermapen treatments have varying degrees of discomfort. The needles are tiny – the size of acupuncture needles. Treatments are most often quite superficial in depth and are easily tolerated by most clients.
What aftercare is needed?
After your treatment, you will need to continue to use a good sunscreen. Do not use any active products for 48 hours after your treatment. Your therapist will recommend the appropriate product for your skin concern and type.
UPPER LIP LINES - Before / After